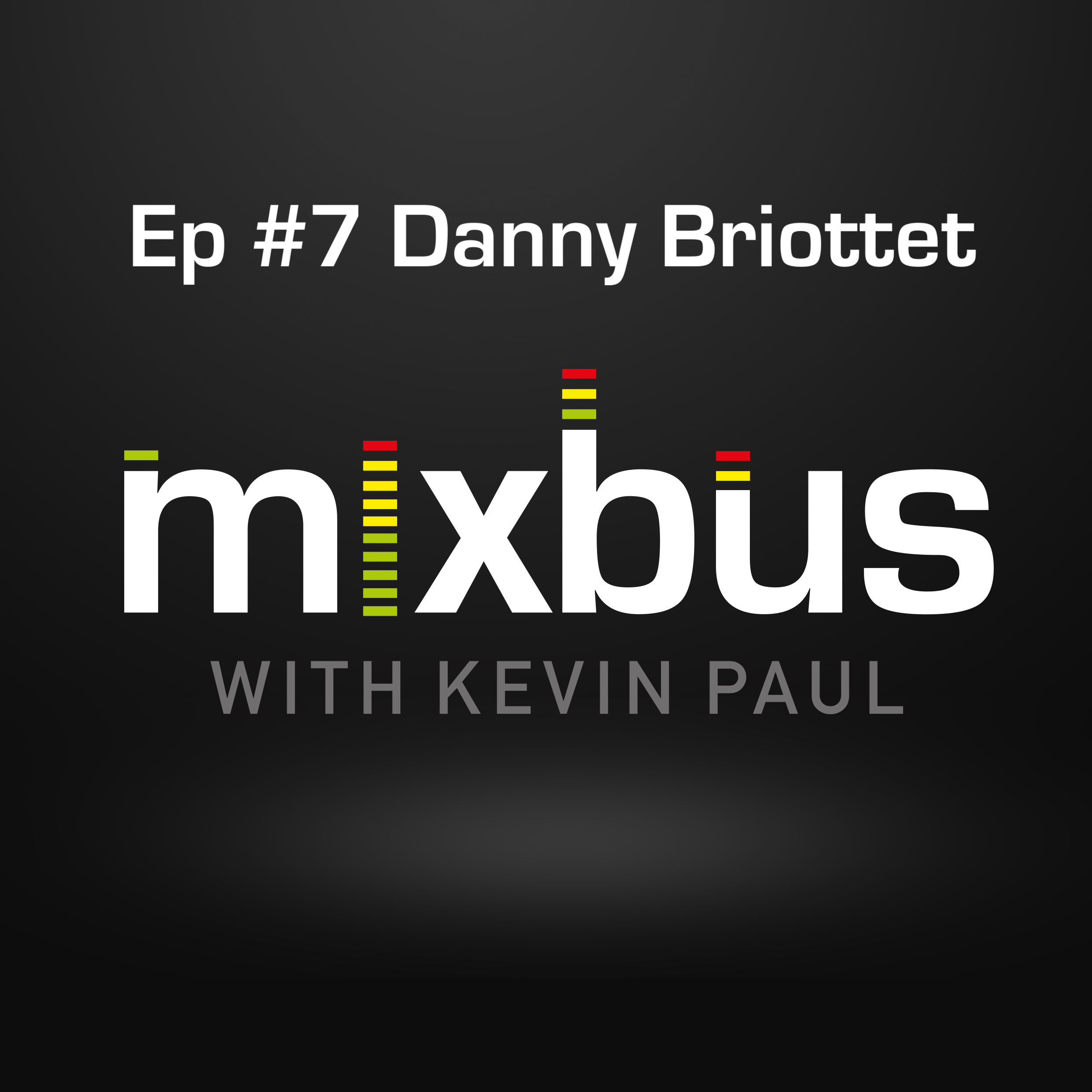 Welcome to MixBus - a series of exclusive podcasts featuring the worlds best Producers, Mixers, and engineers talking about their careers and their approach to music.
Musician, DJ and producer, Danny Briottet was founder member of Renegade Soundwave, UK electronic music pioneers at the forefront of the original dance/electronica explosion of the late 80s/ 90s with seminal tracks such as The Phantom, Women Respond To Bass and Probably A Robbery. RSW are name-checked as a primary influence on artists such as The Prodigy and the Chemical Brothers, whist their seminal 1988 release Ozone Breakdown is often cited as the first Jungle tune. Danny's production and remix credits include Depeche Mode, Cypress Hill, Aswad, Radiohead, Grace Jones, Moby and Orbital, together with a wealth of World Music artists such as Esma Redzepova (Macedonian Queen of Gypsies), Amina Anabi (Tunisia) and Cheick Tidiane (Mali).
Current projects include –Rhythm Riders – a collaboration with fellow West Londoners Aswad and Tim Bran (Dreadzone, London Grammar) and I've been looking forward to this one for a while.
Danny, welcome to MixBus.....
The success of this series depends on people hearing it so don't forget to tell your friends and remember to give it a 5 star rating. Please subscribe on your podcast platform of choice to make sure you don't miss out on future episodes, special offers and promotions.
Find out more at kpmixbus.com and follow us on Facebook.com/kpmixbus and @kpmixbus on Instagram and Twitter. 
Do join me for the next episode..Hope you enjoy the show.
This episode is brought to you in association with KMR Audio, the UK's leading independent pro audio retailer and recorded and mixed in Association with Audient and the ID44, Audio Technica and Filepass.com, file sharing built specifically for the audio industry.
Theme Music by Justin Canton. Logo by Richard Portman